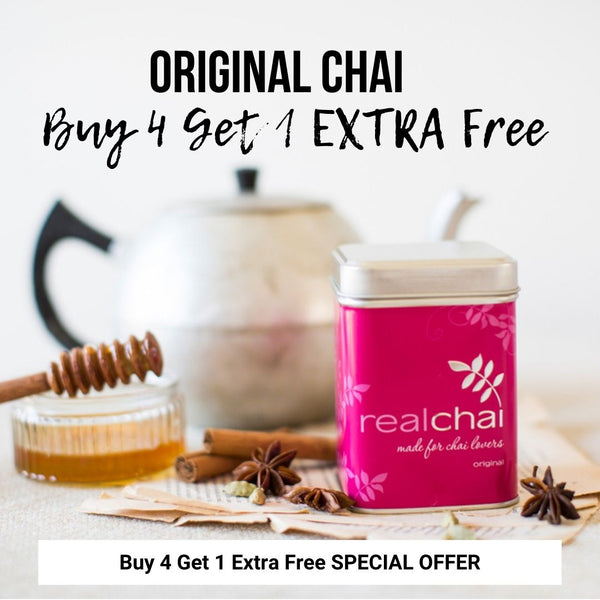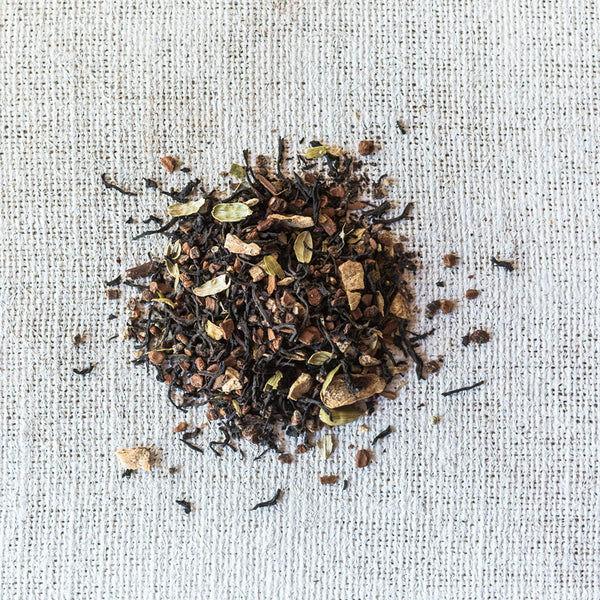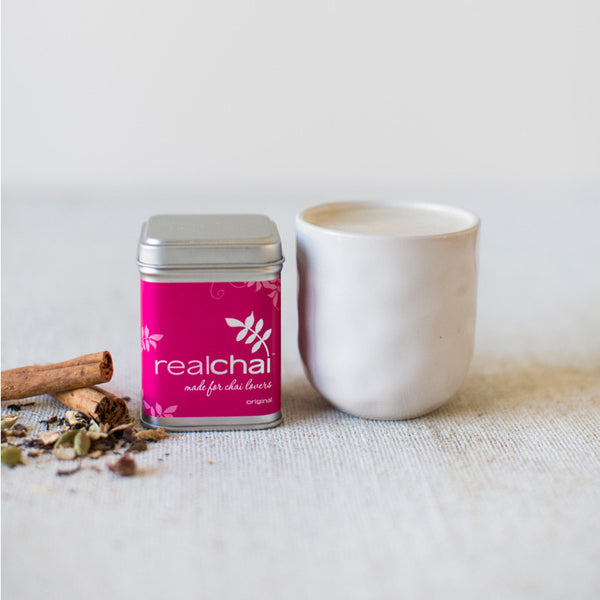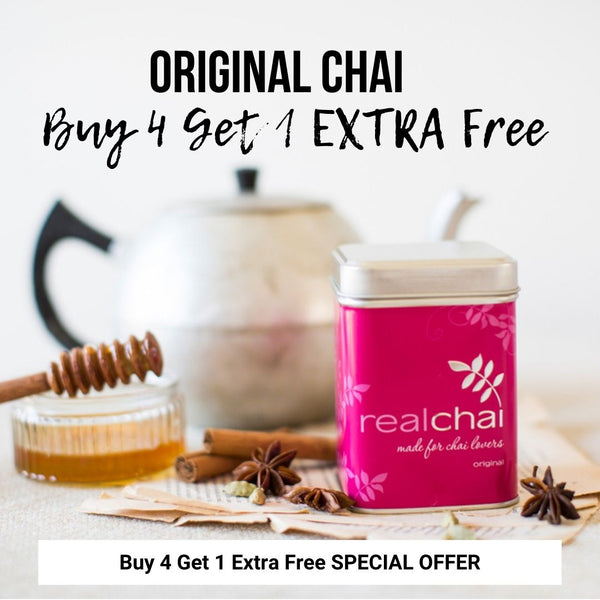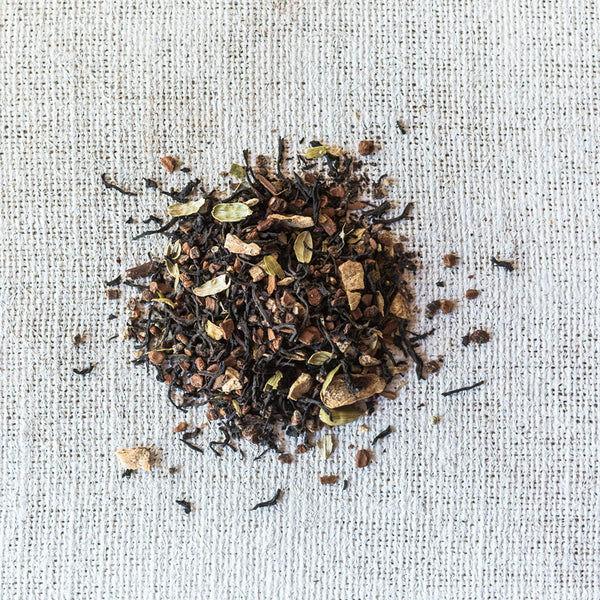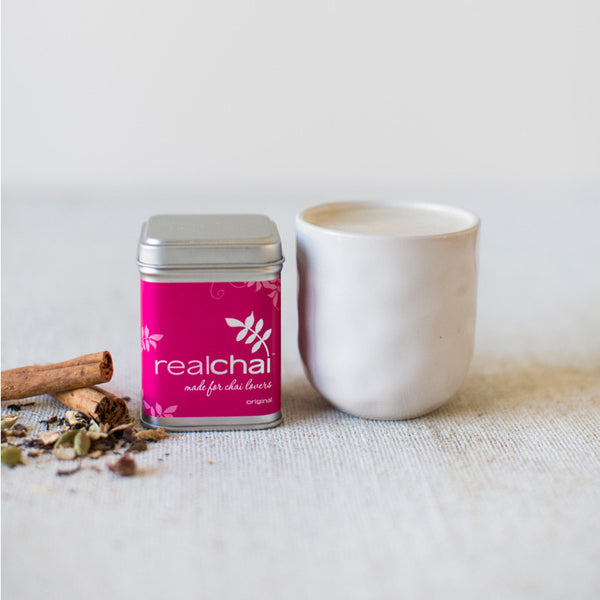 RealChai Original Tin Buy 4 get 1 Free
$40.00 AUD $50.00 AUD
DESCRIPTION: RealChai™ Original is the closet thing to a hug in a cup you can get. It is unlike most other chais on the market.  We want you to have THE most delicious chai possible. So, instead of padding out the mix with cheap tea and throwing in a few lonely spices (seriously what is the point?!), we hand craft our blend using 70% spices (you can see, smell and taste) and 30% premium quality, single origin, low-tannin tea. That's why our Original blend is so tasty and so eternally popular.
WHO'S IT FOR:  Traditional Chai Lovers who want to brew up a storm and enjoy the ritual & taste of making authentic chai.
Cinnamon, Ginger, Cardamom, Cloves, Black Tea & Love. 
Dairy Free. Gluten Free. Sugar Free. Vegan. No Artificial Flavours or Colours.
(a.k.a no funny business & no added anything!)
Brewing is easy. You can choose to simmer on the stovetop or steep in a teapot or plunger. Brew with your favourite milk and sweeten to taste.
STOVE TOP
Simmer 3/4 cup of water & 2 tsp of chai in a saucepan for 5 mins.
Add 1/2 cup of milk or soy, simmer for further 2 mins.
Strain & stir in 1 tsp of honey.
Sit back, smile & enjoy!
$9.90 flat rate shipping anywhere in Australia. 
Orders are processed within 2 working days. However we do not operate on Tuesdays or Thursdays.
Australia post usually delivers within 2-5 working days.  If you want to check out their standard delivery timetable click here.
*Your parcel will be sent from Canberra ACT, 2603.
We will send you your Australia Post tracking number so you'll always know where your goodies are at.
You can also choose Express Post Shipping. Please note this service is not an available on Tuesdays, Thursdays or public holidays. Orders must be in by 9am to be sent same day.
And yes, we can ship internationally too. Rates are calculated at checkout.