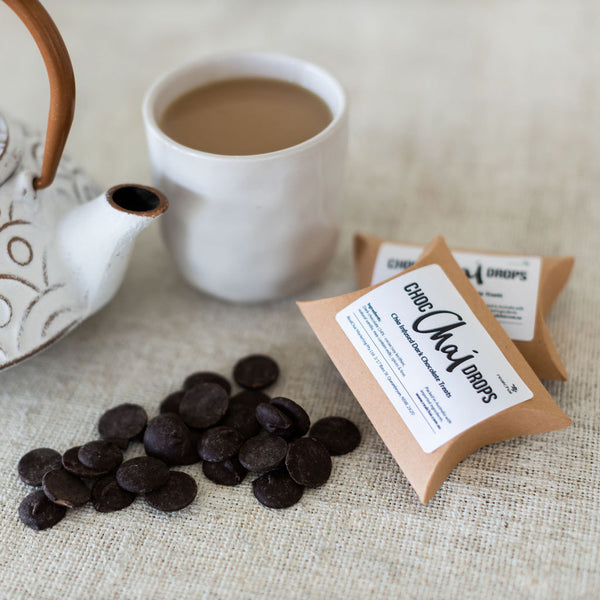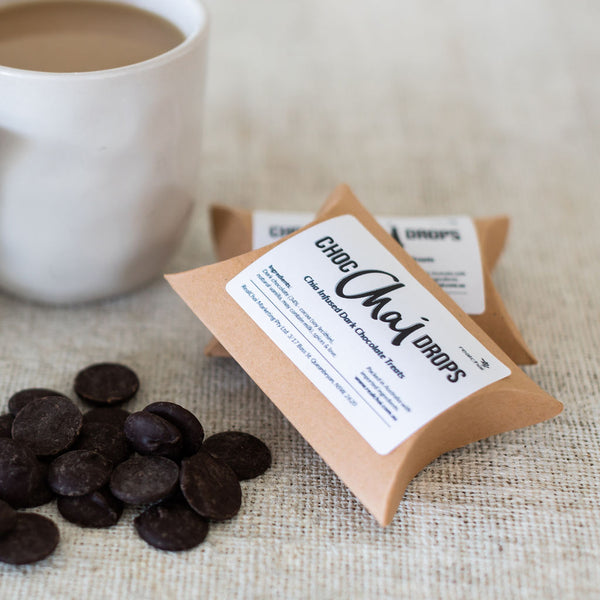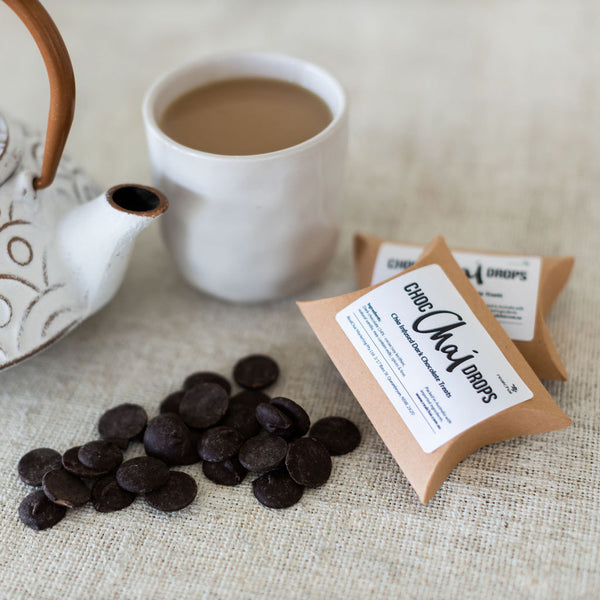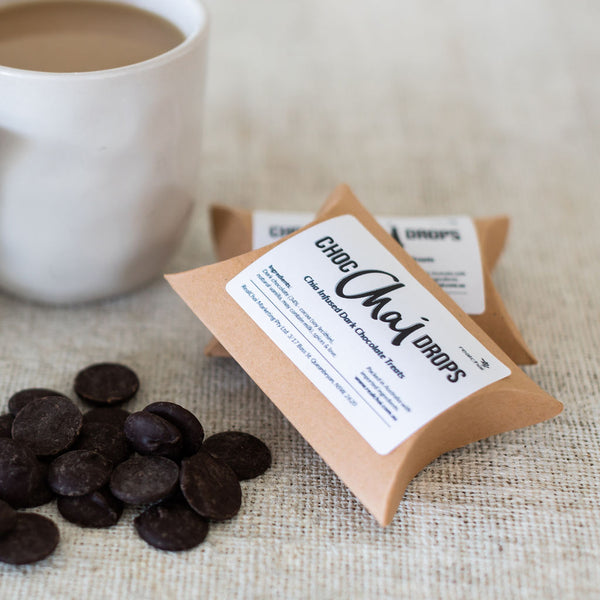 Choc Chai Drops 50g
$4.95 AUD
Chocolate Drops by day. Chai Party by night. 
These babies are extra delicious.
They have been patiently infusing in our fav chai spices and they're busting to come out and play. 
They're made of dark chocolate, so they're gluten and dairy free, but they still come with a warning. Addiction is probably inevitable. But hey, at least we can be addicts together.
Get yourself a little pack today and see what all the fuss is about... before they sell out!

**** Please note these are meltable! Not just in your mouth - but in the sun - if you don't have a cool place to have them delivered they can potentially be damaged *****