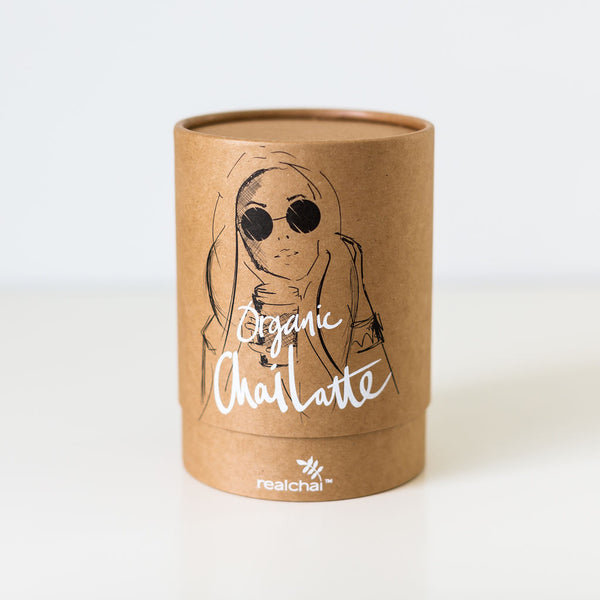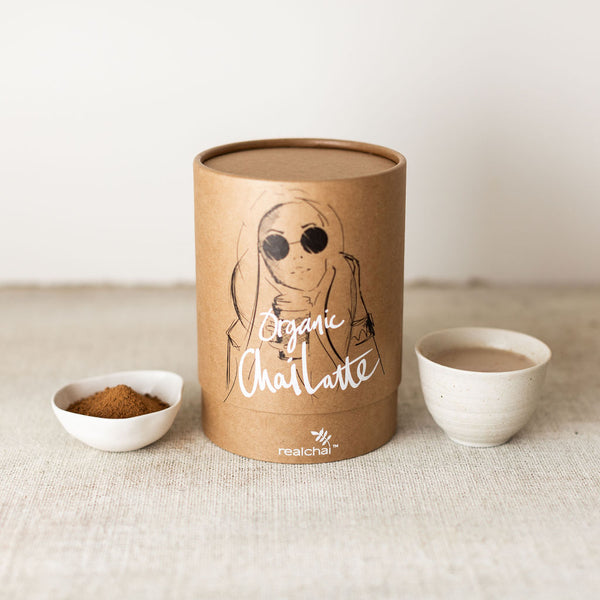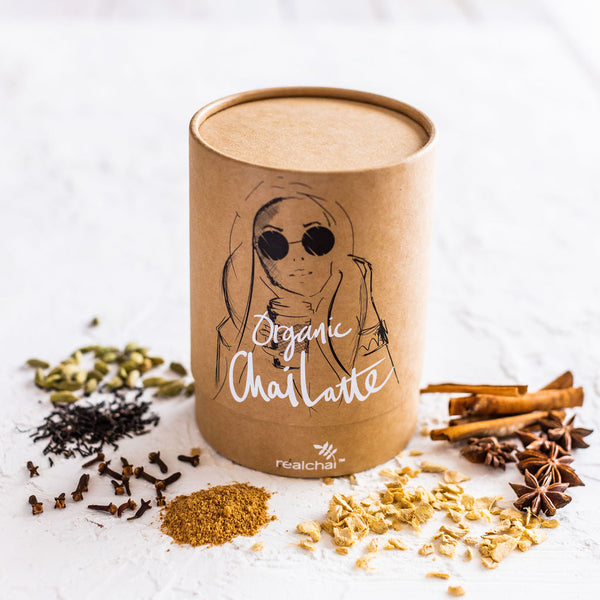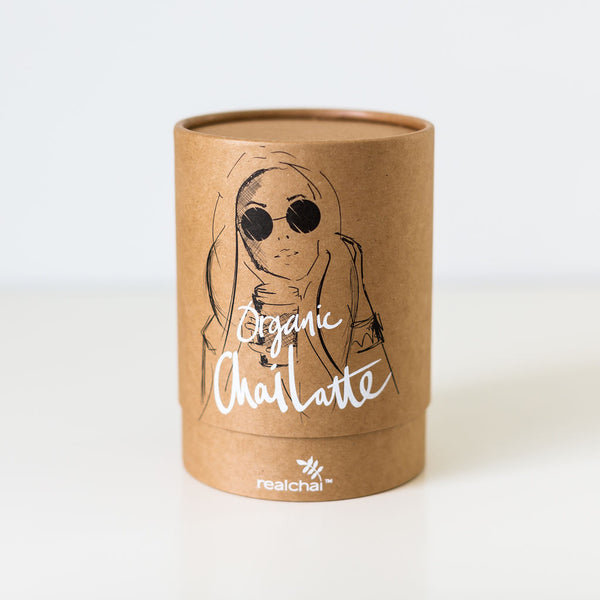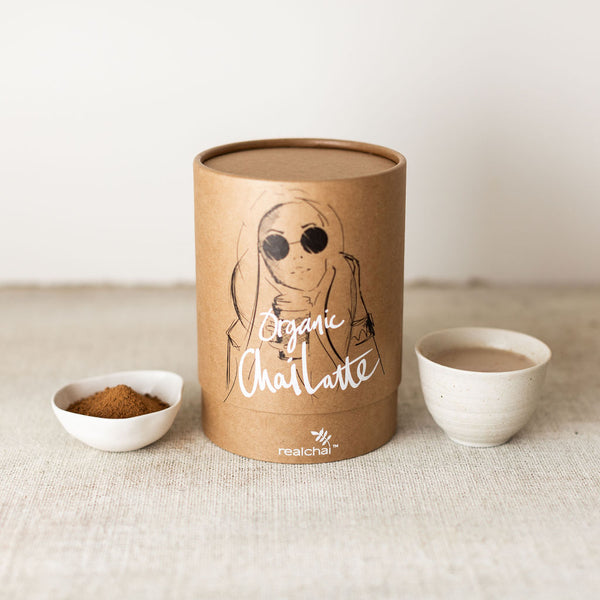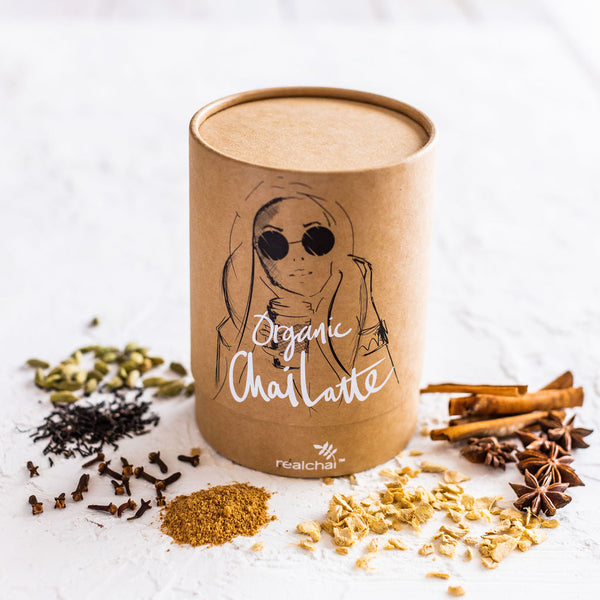 RealChai Organic Chai Latte
$57.00 AUD $111.50 AUD
Buy LARGE, save BIG!
Save 51% when you buy our 1kg canister
(compared to 5 x small 200g canisters).
Real chai, made fast.

The definition of instant gratification.

Good AND good for you 💖

To be honest, for many years, we turned our noses up at powdered chai.

And you can't blame us - a lot of powder chais on the market have ingredient lists more suited to the back of a fast food packet - maltodextrin, whey powder, milk powder, corn syrup, processed sugar, anti-caking agents... yuck.

We couldn't bear the thought of being like that.

But then we realised we could simply revolutionise the category.

We combined organic spices, organic tea leaves, organic raw panela sugar and ground it into a powder. Could it really be that simple?

The answer is yes. And we probably should have done it sooner.

Oh and did we mention how D-E-L-I-C-O-U-S our Organic Chai Latte is 😇. Your tastebuds will thank you!

Who's it for?

Anyone and everyone. On the move or chilling out. Have it at work, have it at home, have it at your ex boyfriend's new girlfriend's house (a chai would definitely help in that situation).
Certified Organic Panela Sugar, Certified Organic Spices, Certified Organic Spices Black Tea, Salt & Love.
Dairy Free. Gluten Free. Vegan. No Artificial Flavours or Colours or Fillers.
(a.k.a no funny business & no added anything!)
This could NOT be easier. Add a tiny bit of boiling water to two heaped teaspoons (10g) of Organic Chai Latte. Give a quick stir and fill up your cup with hot milk.  Yeah baby, that's it. Guilt free chai, just like that!
FOR CAFES
Same deal. Place 2 heaped teaspoons of Organic Chai latte (10g) into an 8oz cup. Add a tiny bit of boiling water. Swirl or quick stir. Fill with hot stretched milk - we recommend Bonsoy. Done! 


$9.90 flat rate shipping anywhere in Australia. 
Orders are processed within 2 working days. However we do not operate on Tuesdays or Thursdays.
Australia post usually delivers within 2-5 working days.  If you want to check out their standard delivery timetable click here.
*Your parcel will be sent from Canberra ACT, 2603.
We will send you your Australia Post tracking number so you'll always know where your goodies are at.
You can also choose Express Post Shipping. Please note this service is not an available on Tuesdays, Thursdays or public holidays. Orders must be in by 9am to be sent same day.
And yes, we can ship internationally too. Rates are calculated at checkout.