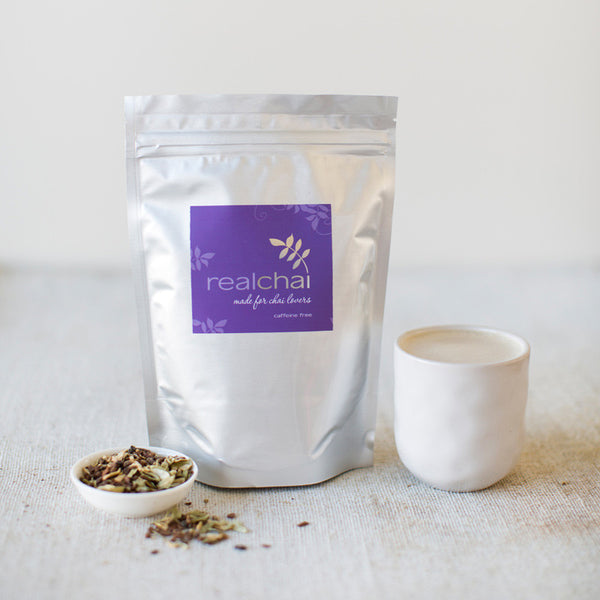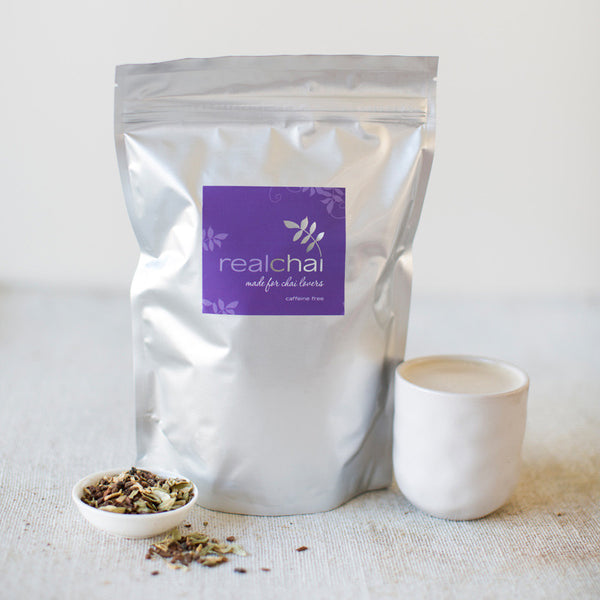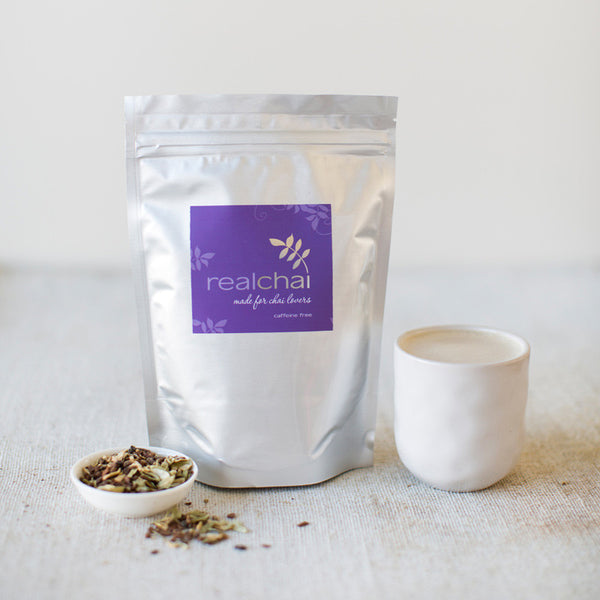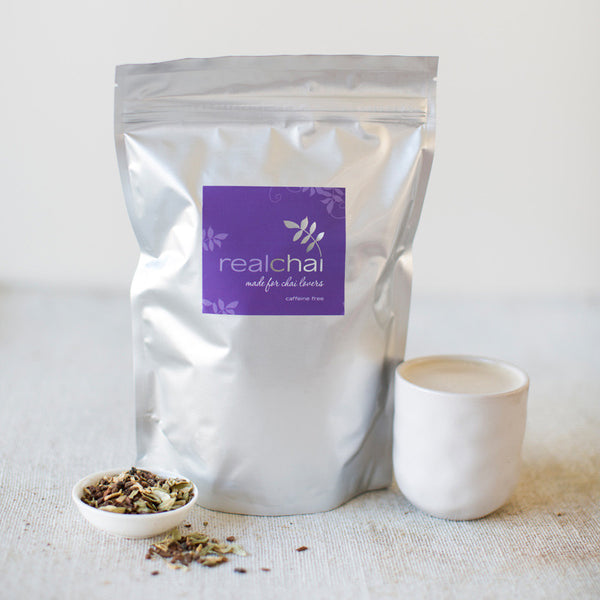 RealChai Caffeine Free Refill
$23.00 AUD
The kind of chai that will hold you, stroke your hair and tell you everything is going to be ok. 
Perhaps you're breastfeeding, pregnant, feeling jittery, trying to sleep better, or just a bit sensitive to caffeine. 
Whatever it is, it doesn't mean you should have to lose the one you love the most in the world (chai). 
Instead of using a chemical process to decaffeinate (like many decaffeinated products), we opted for a tea replacement - Organic Roasted Dandelion and Organic Roasted Chicory.
You'll fall in love with the warm, earthy base notes that they bring. 
Perfect for any time of day; waking up or winding down. 
Who's it for?
Anyone who has decided to - or had to - cut down on caffeine or go caffeine free.
Organic Roasted Dandelion, Organic Roasted Chicory,Cinnamon, Ginger, Cardamom, Cloves & Love. 
Dairy Free. Gluten Free. Sugar Free. Vegan. No Artificial Flavours or Colours.
(a.k.a no funny business & no added anything!)
Brewing is easy. You can choose to simmer on the stovetop or steep in a teapot or plunger. Brew with your favourite milk and sweeten to taste.
STOVE TOP
Simmer 3/4 cup of water & 2 tsp of chai in a saucepan for 5 min
Add 1/2 cup of milk or soy, simmer for further 2 mins
Strain & stir in 1 tsp of honey
Sit back, smile & enjoy!
$9.90 flat rate shipping anywhere in Australia. 
Orders are processed within 2 working days. However we do not operate on Tuesdays or Thursdays.
Australia post usually delivers within 2-5 working days.  If you want to check out their standard delivery timetable click here.
*Your parcel will be sent from Canberra ACT, 2603.
We will send you your Australia Post tracking number so you'll always know where your goodies are at.
You can also choose Express Post Shipping. Please note this service is not an available on Tuesdays, Thursdays or public holidays. Orders must be in by 9am to be sent same day.
And yes, we can ship internationally too. Rates are calculated at checkout.