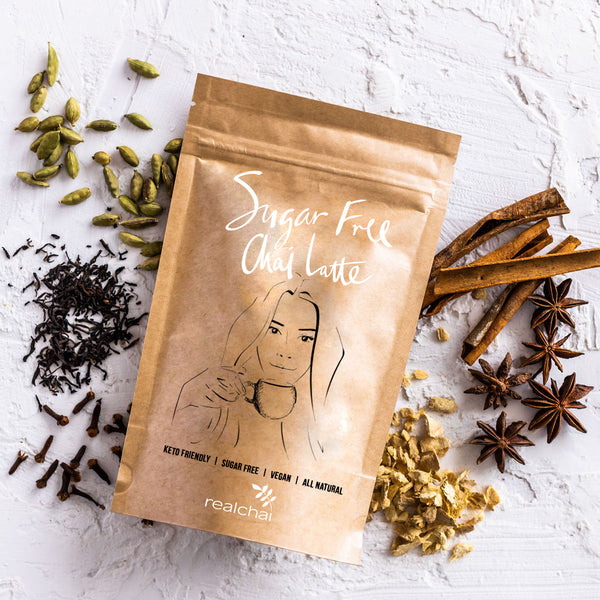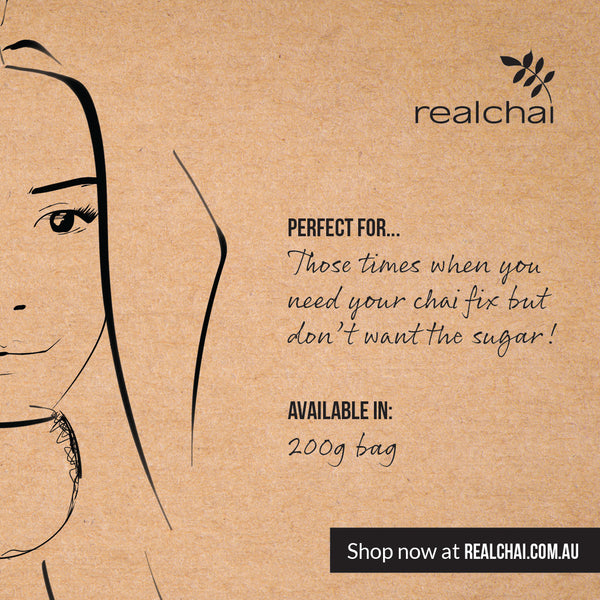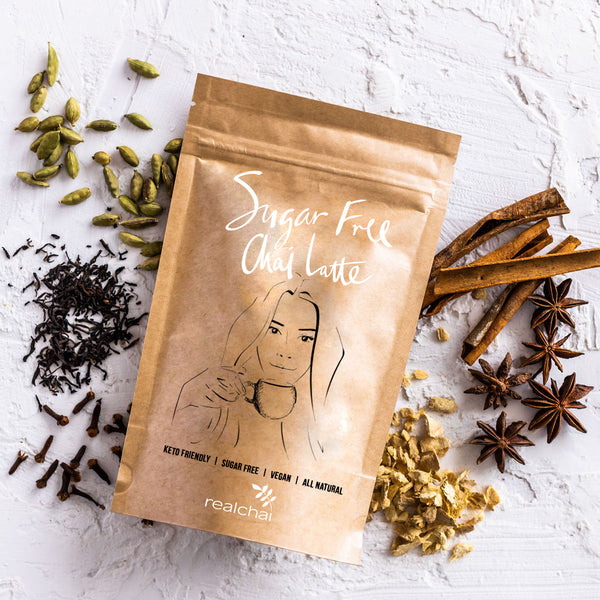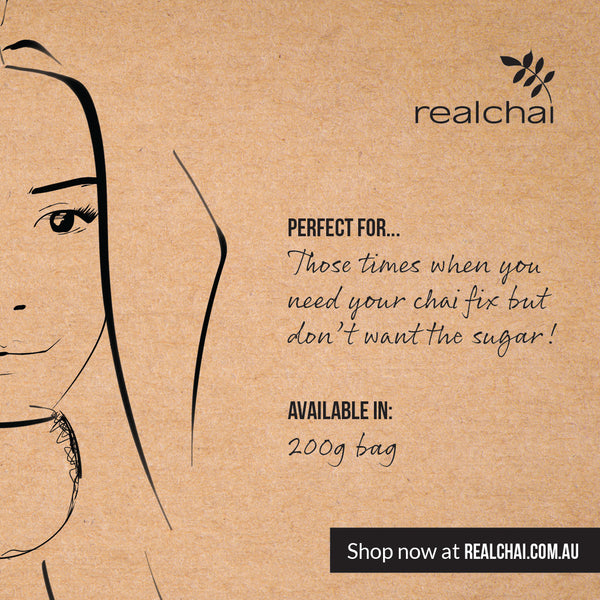 RealChai Sugar Free Chai Latte Refill
$30.80 AUD
Guys. We did it. We found the loophole. We made a chai that's:
Carb free

2.5 calories per serve 

Sweet without the sugar

Fast but not fake
Yeah, we can't believe it either. 
If anyone ever tells you that you can't have it all, pick up this packet and put it in their face. PROOF!

And the best thing is that it doesn't even taste sugar free. None of that weird aftertaste some sugar free things have, you know?

That's because we made sure to keep the ingredients pure - our same faithful blend of Spices and Black Tea, Salt & Love, but we sweetened it with Monk Fruit and Erythritol.

Sugar Free. Keto Friendly. Gluten Free. Dairy Free. Vegan. No flavours. No fillers.

Go ahead. Pinch yourself. Nope - not a dream.

Who's it for?

People who have dietary requirements, want to be more diet conscious, or are just trying to cut down on sugar - and anyone in between. 
Sugar Free. Keto Friendly. Gluten Free. Dairy Free. Vegan. No flavours. No fillers. 
Erythritol, Monk Fruit Extract, Spices, Black Tea, Salt & Love.
Sugar Free. Keto Friendly. Dairy Free. Gluten Free. Vegan. No Artificial Flavours or Colours or Fillers.
(a.k.a no funny business & no added anything!)
This could NOT be easier. Add a tiny bit of boiling water to two heaped teaspoons (10g) of Sugar free Chai Latte. Give a quick stir and fill up your cup with hot milk.  Yeah baby, that's it. Guilt free chai, just like that!
$9.90 flat rate shipping anywhere in Australia. 
Orders are processed within 2 working days. However we do not operate on Tuesdays or Thursdays.
Australia post usually delivers within 2-5 working days.  If you want to check out their standard delivery timetable click here.
*Your parcel will be sent from Canberra ACT, 2603.
We will send you your Australia Post tracking number so you'll always know where your goodies are at.
You can also choose Express Post Shipping. Please note this service is not an available on Tuesdays, Thursdays or public holidays. Orders must be in by 9am to be sent same day.
And yes, we can ship internationally too. Rates are calculated at checkout.