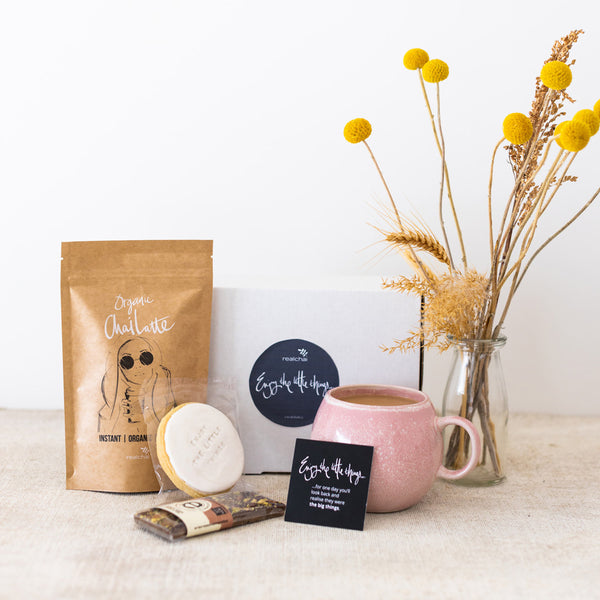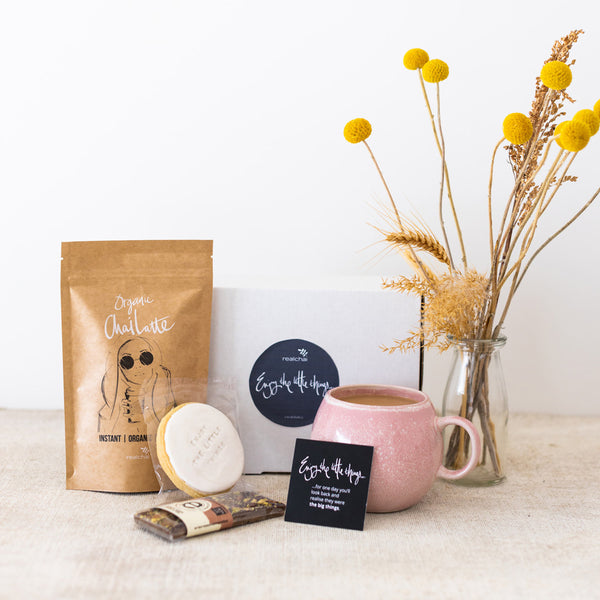 The 'Enjoy The Little Things' Gift Pack
$42.95 AUD
"Enjoy the little things, for one day you'll look back and really they were the big things"
This quote has always hit home for us here at RealChai.
Sometimes, it's so easy to forget those little things. Gentle sunlight, long hugs, or a surprise gift from a friend.  That's why we made this gift pack. 

         1) RealChai Latte 200g
         2) Enigma Hand Crafted Chocolate Bar 70g 
         3) Special Batch Cookie from Sugar Rush 
Make someone feel loved with the joy of a just-because. Trust us - they'll remember it for years to come. 
Let us know in the checkout what note you'd like to add to your gift pack.
*Mug not included*