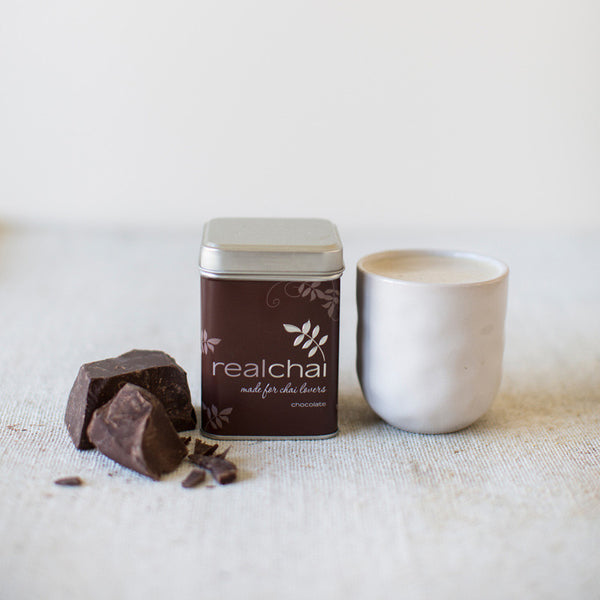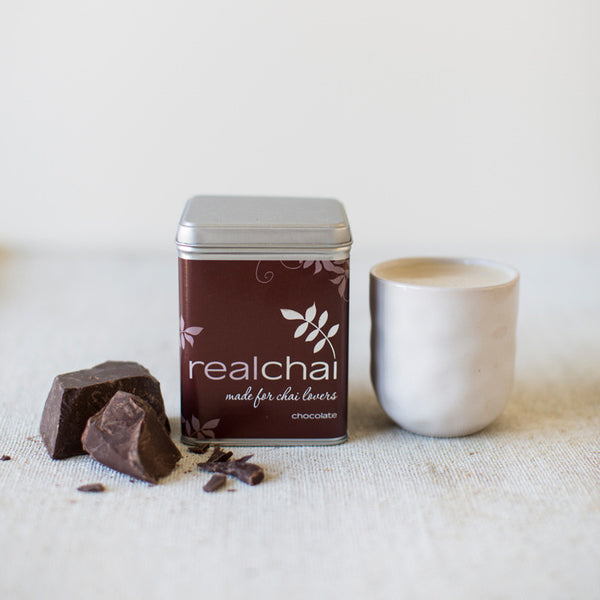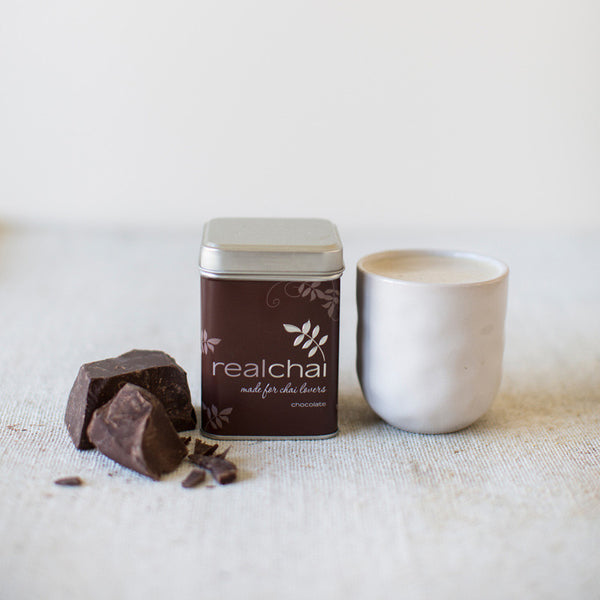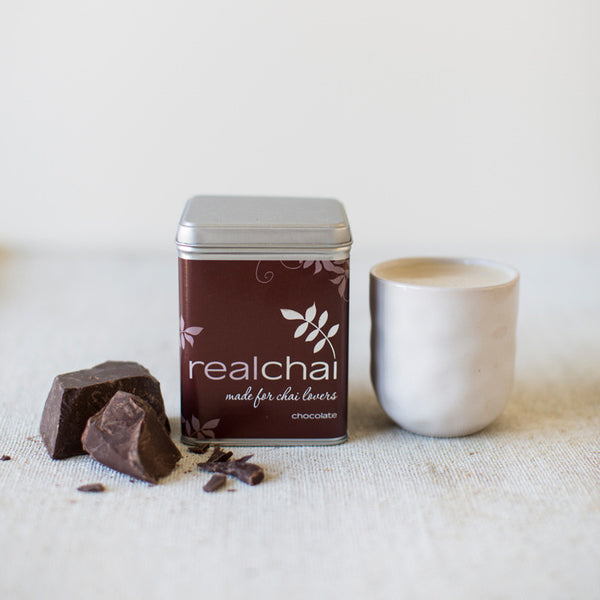 RealChai Chocolate Tin
$25.50 AUD
One dark and stormy night, we had a stroke of evil genius. 
"What if…" we whispered. 
"What if… two of life's simplest pleasures… became ONE!"
"MUAHAHAHAHAH" and our cackles echoed into the night. 
That's how our chocolate chai was born.
Featuring french dark chocolate chunks that melt as you brew, swirling in cinnamon and warm ginger undertones.

Iced in the summer and warm in the winter; this masterpiece will satisfy your chai and chocolate cravings in one delicious swoop.

**** Please note the chocolate is meltable! Not just in your mouth - but in the sun - if you don't have a cool place to have them delivered they can potentially be damaged *****

Who's it for?

Chocoholics. Chai drinkers who yearn for a flavoursome adventure into something new. Excellent present-givers.

French Dark Chocolate, Cinnamon, Ginger, Cardamom, Black Tea & Love.
Dairy Free. Gluten Free. Vegan. No added anything!
Best brewed on the stovetop, so the French Dark Chocolate Chunks can melt as you brew. Brew with your favourite milk and sweeten to taste.
STOVE TOP
Simmer 3/4 cup of water & 2 tsp of chai in a saucepan for 5 min
Add 1/2 cup of milk or soy, simmer for further 2 mins
Strain & stir in 1 tsp of honey
Sit back, smile & enjoy!
$9.90 flat rate shipping anywhere in Australia. 
Orders are processed within 2 working days. However we do not operate on Tuesdays or Thursdays.
Australia post usually delivers within 2-5 working days.  If you want to check out their standard delivery timetable click here.
*Your parcel will be sent from Canberra ACT, 2603.
We will send you your Australia Post tracking number so you'll always know where your goodies are at.
You can also choose Express Post Shipping. Please note this service is not an available on Tuesdays, Thursdays or public holidays. Orders must be in by 9am to be sent same day.
And yes, we can ship internationally too. Rates are calculated at checkout.