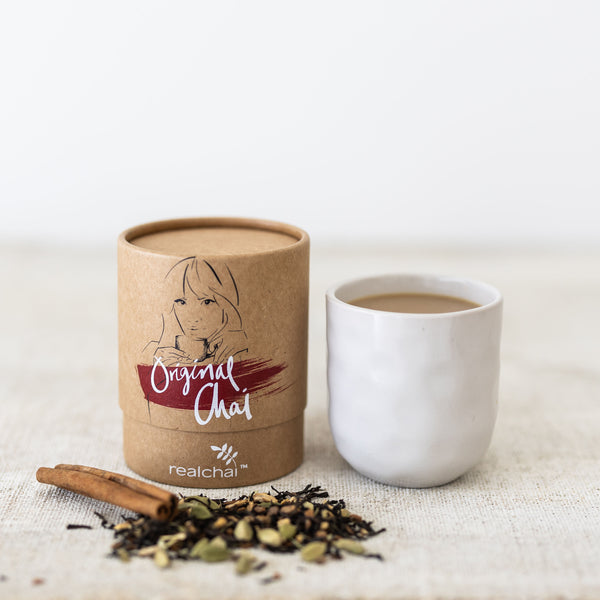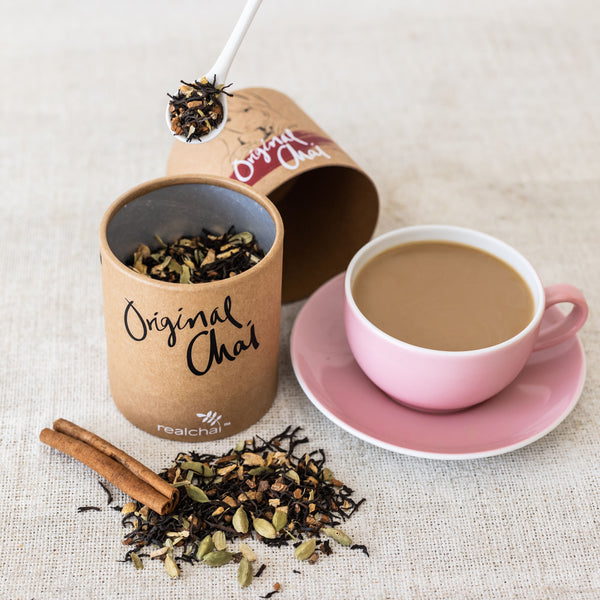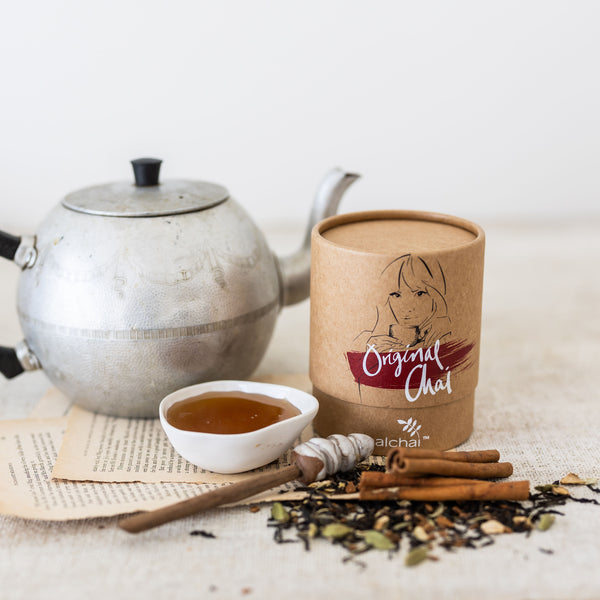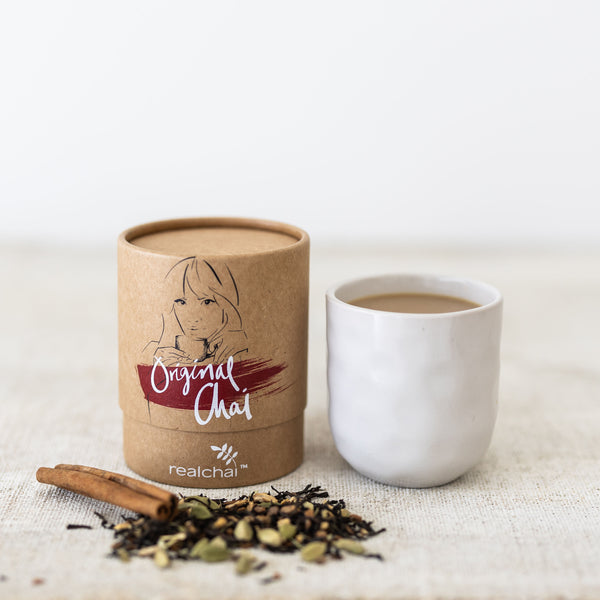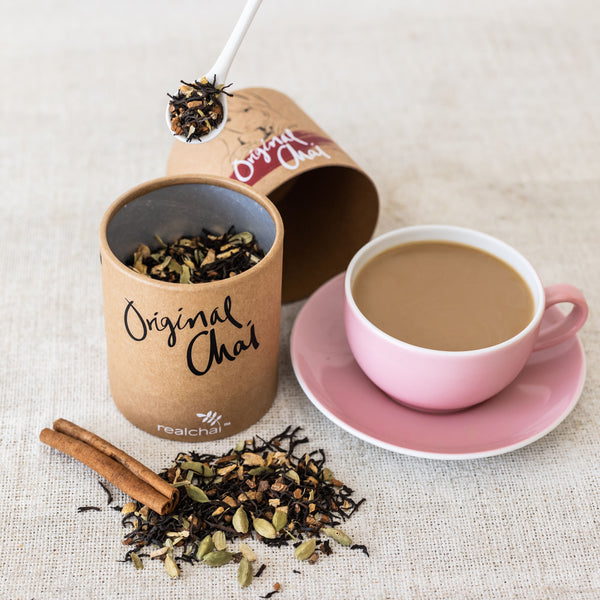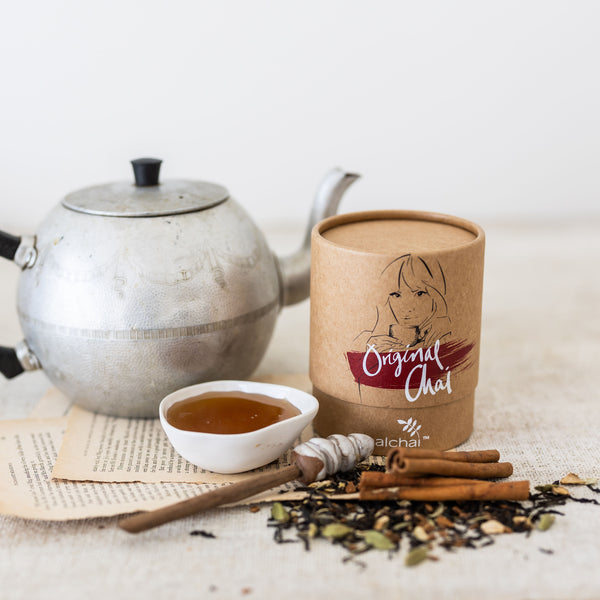 RealChai Original Canister 100g
$19.00 AUD
A loose leaf chai tea that actually tastes real. 
If we could run the world, our first ruling would be to abolish tasteless chai. But alas, world domination is still a few years away. 
So for now, we'll keep spreading the good word about our original chai. Unlike those imposter chais - which are bulked out with more cheap tea than actual spices - ours is choc-a-bloc full of the proper stuff. 
70% handcrafted spices that you can see, smell and taste. 
30% premium quality, single origin, low tannin tea. 
100% reason to do a really happy little dance. 
Who's it for?
Proud, puff-out-your-chest chai traditionalists. Those who enjoy the simple ritual of brewing chai. We see you. We feel you. We are you.
Cinnamon, Ginger, Cardamom, Cloves, Black Tea & Love. 
Dairy Free. Gluten Free. Sugar Free. Vegan. No Artificial Flavours or Colours.
(a.k.a no funny business & no added anything!)
Brewing is easy. You can choose to simmer on the stovetop or steep in a teapot or plunger. Brew with your favourite milk and sweeten to taste.
STOVE TOP
Simmer 3/4 cup of water & 2 tsp of chai in a saucepan for 5 mins.
Add 1/2 cup of milk or soy, simmer for further 2 mins.
Strain & stir in 1 tsp of honey.
Sit back, smile & enjoy!
$9.90 flat rate shipping anywhere in Australia. 
Orders are processed within 2 working days. However we do not operate on Tuesdays or Thursdays.
Australia post usually delivers within 2-5 working days.  If you want to check out their standard delivery timetable click here.
*Your parcel will be sent from Canberra ACT, 2603.
We will send you your Australia Post tracking number so you'll always know where your goodies are at.
You can also choose Express Post Shipping. Please note this service is not an available on Tuesdays, Thursdays or public holidays. Orders must be in by 9am to be sent same day.
And yes, we can ship internationally too. Rates are calculated at checkout.